Footaction Announces 'No 1 Way' Design Program for HBCU Students
August 26, 2019
In partnership with PENSOLE Academy.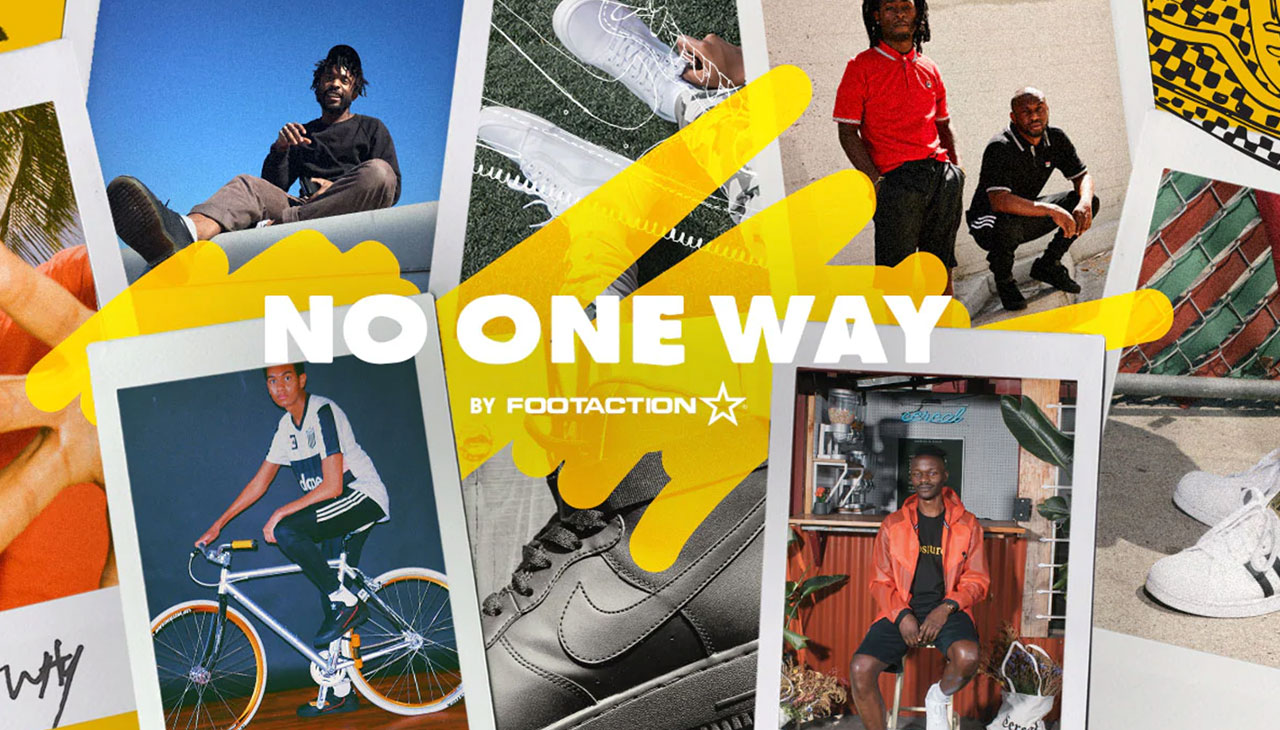 As the national retailer of lifestyle apparel, footwear and accessories, Footaction's mission is to champion youth culture's constantly evolving, self-expressive style. The brand is launching No 1 Way, a new creative platform, to do just that and prove there is No 1 Way to pursue one's passion.
The platform's first initiative is the No 1 Way Design Program, a competition-course for students created in conjunction with Foot Locker, Inc.'s strategic partner, PENSOLE Academy. The competition is an open call to recent grads of, or students currently enrolled at the 85+ Historically Black Colleges and Universities (HBCUs) across the United States.
"Footaction's No 1 Way Design Program will create opportunity and bring talents from untapped communities to the forefront," said Richard McLeod, Vice President of Marketing for Footaction. "We are thrilled to be working with PENSOLE Academy as we work to create opportunities for students at HBCUs, share their stories and cultivate their entrepreneurship. This program represents our long-term commitment to nurturing the next generation of talent, while offering them opportunities in design."
 PENSOLE founder D'Wayne Edwards and his accomplished roster of academy instructors will lead the competition, providing mentorship and guidance to the students throughout the process. Five finalists will be selected for a three-week PENSOLE Master Class that will support these rising stars and help bring their creative ideas to life as market-ready, apparel-focused capsule collections.

The Master Class will have the chance to showcase its designs during New York Fashion Week in February, with cash prizes going to the top three finalists. A final winner will be selected by a panel of esteemed judges, and in partnership with adidas, the winning No 1 Way collection will be produced and sold in Footaction stores nationwide. For more information, visit https://pensole.com/competition/no1way/.
Through the No 1 Way platform, Footaction will create an open stage for all creators to share their stories and style through their unique lens. Beyond the design competition – and launching in the coming months – Footaction will also introduce retail and pop-up activations, creative workshops, digital and social content programs, and branded collaborations, which will all speak to the creative and style-conscious community Footaction serves.    

Press Release: Download PDF