About Us
Who We Are
 Foot Locker, Inc. leads the celebration of sneaker and youth culture around the globe through a portfolio of brands including Foot Locker, Kids Foot Locker, Champs Sports, Eastbay, Footaction, and Sidestep. With approximately 3,000 retail stores in 27 countries across North America, Europe, Asia, Australia and New Zealand, as well as websites and mobile apps, the Company's purpose is to inspire and empower youth culture around the world, by fueling a shared passion for self-expression and creating unrivaled experiences at the heart of the global sneaker community. Foot Locker, Inc. has its corporate headquarters in New York. 

Long-Term Objectives
Sales Mid-Single Digit CAGR

Sales Per Square Foot $525 - $575

Earnings Before Interest & Taxes Margin Low Double-Digit

Net Income Margin High-Single Digit

Return on Invested Capital Mid-Teens

Inventory Turnover 3-4 Times
Business Highlights
# of Athletic Retail Stores ~3,000

Store Locations in 27 Countries
Core Values
Integrity

Act honestly, ethically, and honorably.

Leadership

Respect, inspire, develop and empower.

Excellence

Strive to be the best in everything we do.

Service

Satisfy our customers every time.

Team Work

Collaborate, trust, support, commit.

Innovation

Be a student of the business to initiate and foster new ideas.

Community

Embrace diversity; act responsibly for our customers, associates, investors and communities.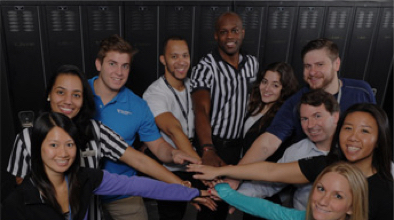 Work Environment that Provides Opportunities
Our success over the long term is dependent on providing each of our associates with ongoing training and a work environment that provides opportunities and encourage our associates to build their careers with us. Our development strategy will be focused on programs designed to strengthen the selliing and service skills of our associates.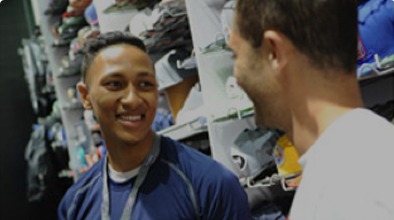 Efficient and Effective Sales Support
We also benefit from having a deep bench of management talent and experience at the operating level in each of our businesses. Additionally, our corporate staff provides efficient and effective sales support in sourcing, real estate, logisitics, information systems and technology, human resources, marketing, legal, and finance. Taken together, there is great strength at all levels of our Company.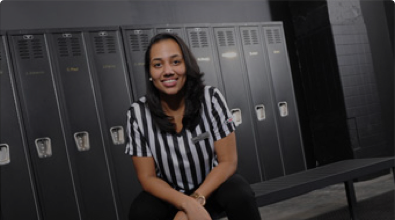 Experienced Store Associates
The continuing development of an industry-leading retail team is an important strategic priority for Foot Locker, Inc. Our associates worldwide remain a competitive strength including, very importantly, a talent base of experienced store associates who are dedicated to providing shoppers with superior customer service. We will build upon our strong foundation, as we continue to enhance the skills of our teams.