Foot Locker x Fred Jordan Missions BTS Giveback Serves Over 3,000 Underprivileged Children
October 04, 2019
The partnership has served over 105,000 over the past 31 years.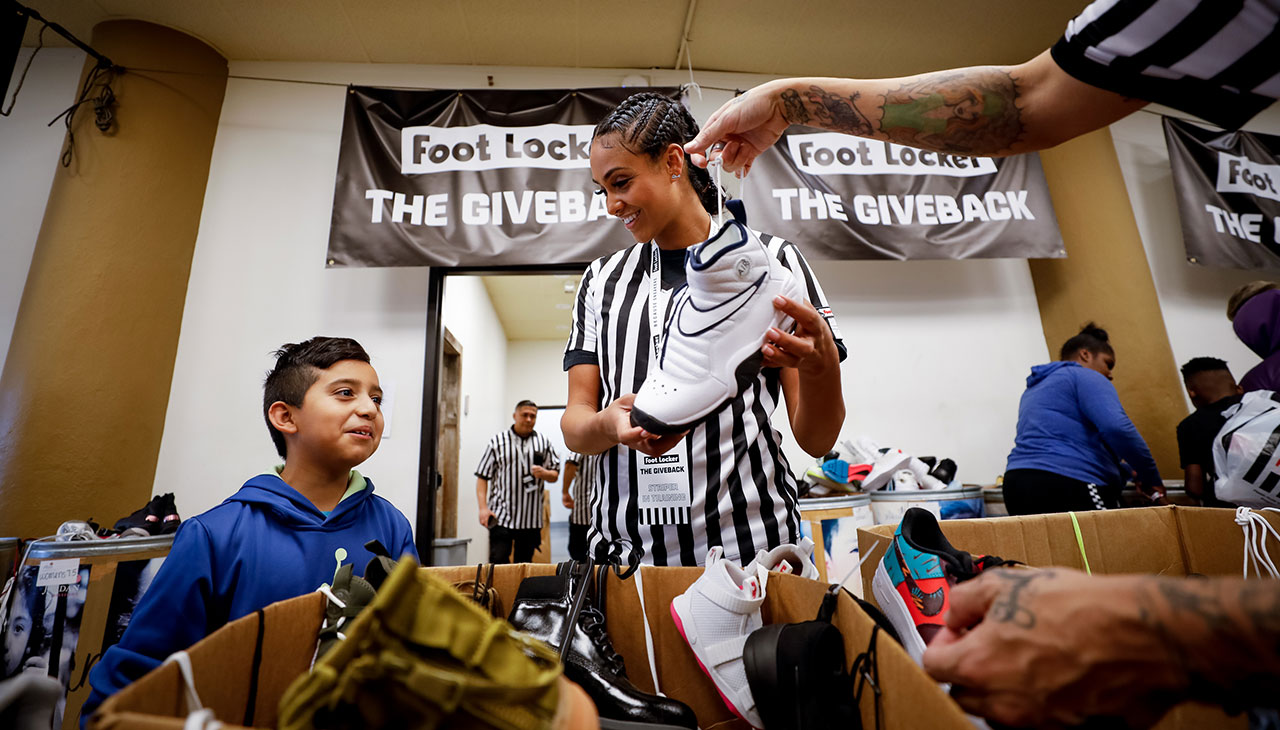 This past weekend, Foot Locker and Fred Jordan Missions held one of Southern California's largest back-to-school giveaways on the streets of Los Angeles' Skid Row. More than 3,000 underprivileged children attended the event, where they received new clothes, backpacks, school supplies, hygiene kits and sneakers – for many, it was their first pair of brand-new shoes ever.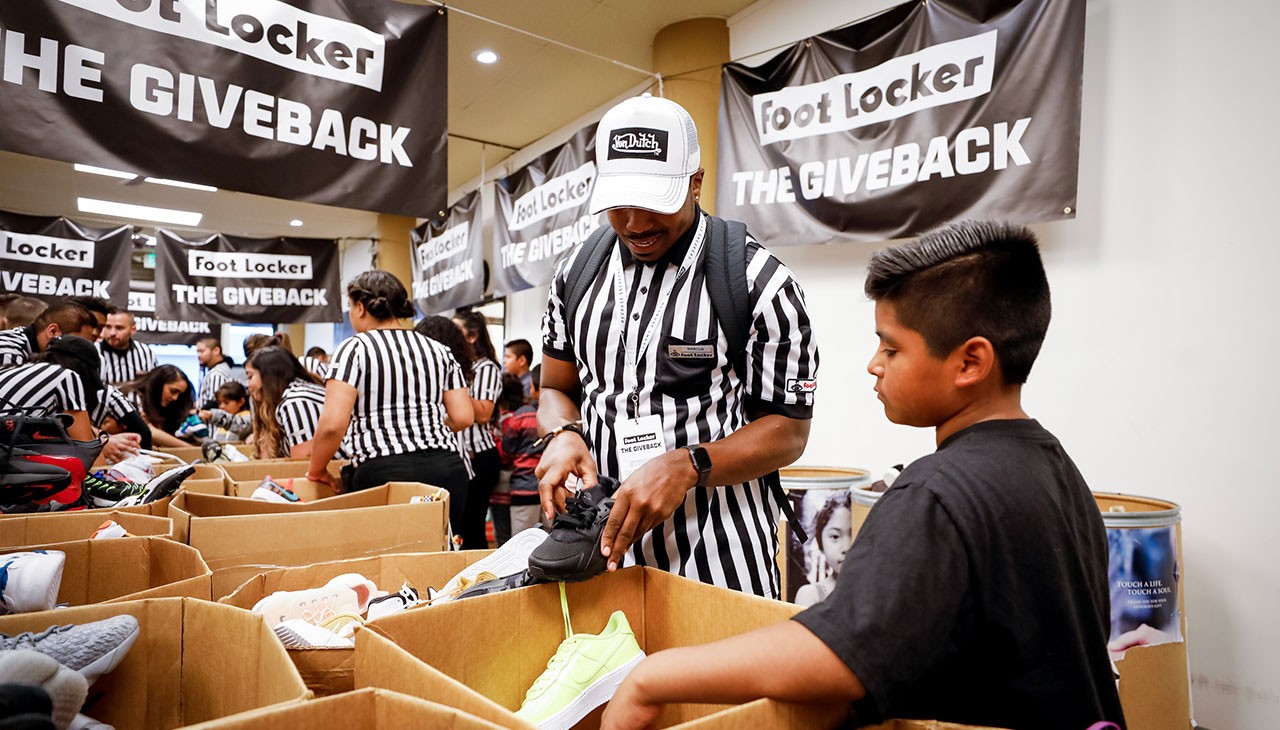 Over the past 31 years of the Foot Locker and Fred Jordan Missions partnership, over 105,000 children have benefitted from the annual Back-to-School Giveaway. This year, more than 100 Foot Locker associates dressed in the signature black-and-white striped uniform, along with local media influencers who had the opportunity to "earn their stripes," personally fit each child with new sneakers under a 50-foot "Striper" balloon.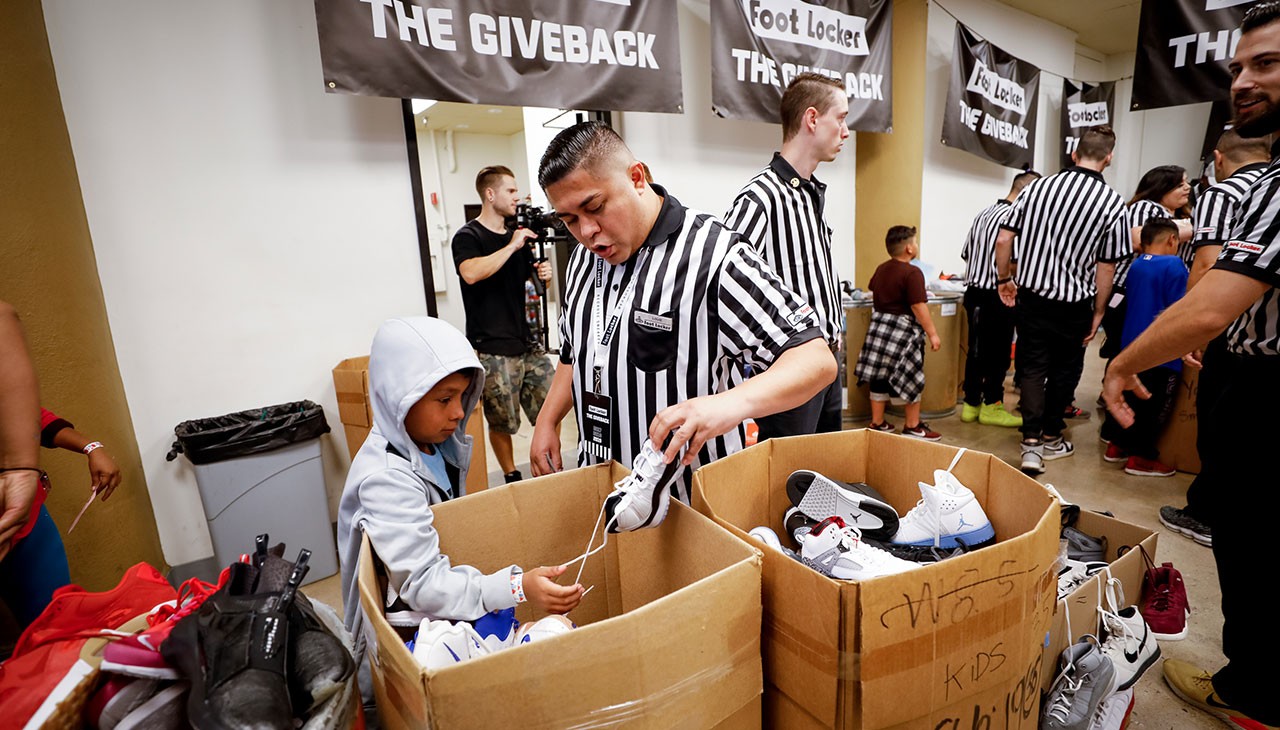 "Foot Locker has been the anchor partner for Fred Jordan Missions' annual Back-to-School 
Giveaway for more than 30 years, a relationship we are fortunate to be continuing this year," said Tony Aversa, Vice President of Customer Experience and Sales at Foot Locker, North America. "Our associates are from this community, so serving and connecting with the Los Angeles youth is of the utmost importance to our team at Foot Locker, Inc."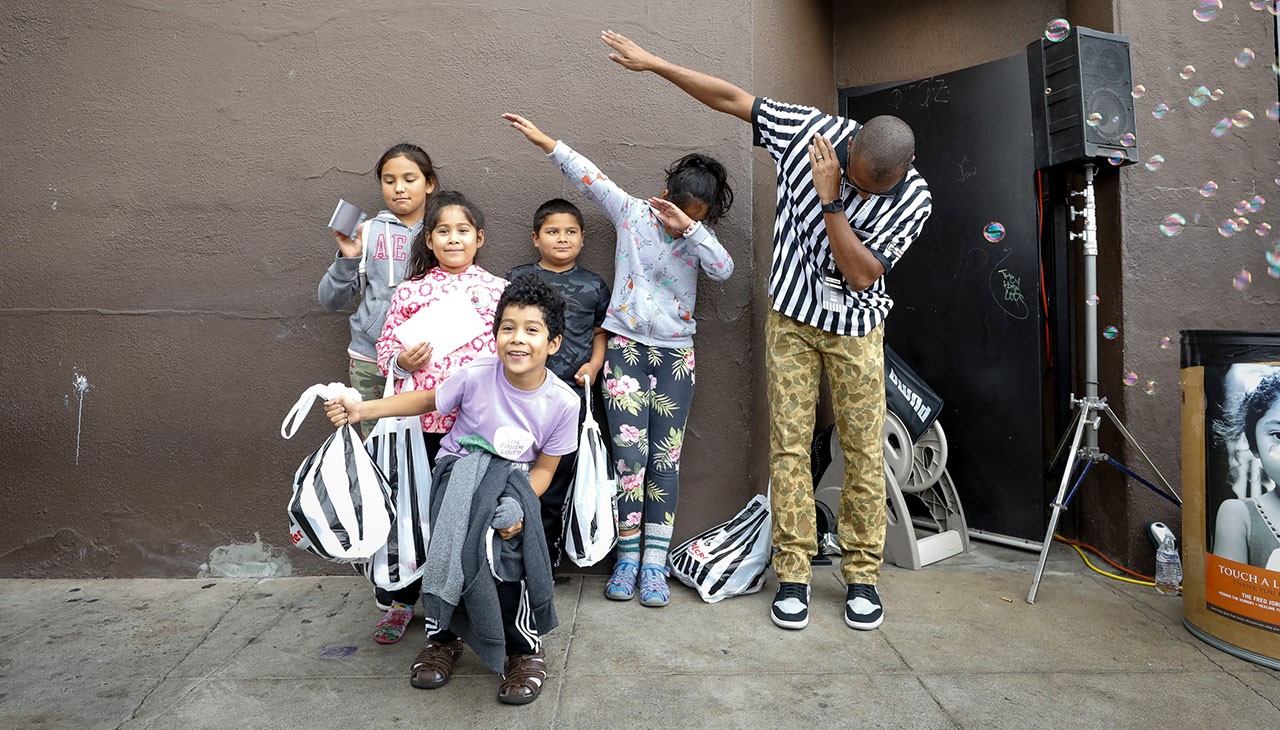 In-N-Out also provided lunch for each child and their families, and Paul Mitchell treated them to haircuts, while Disney also supplied a number of surprises throughout the day.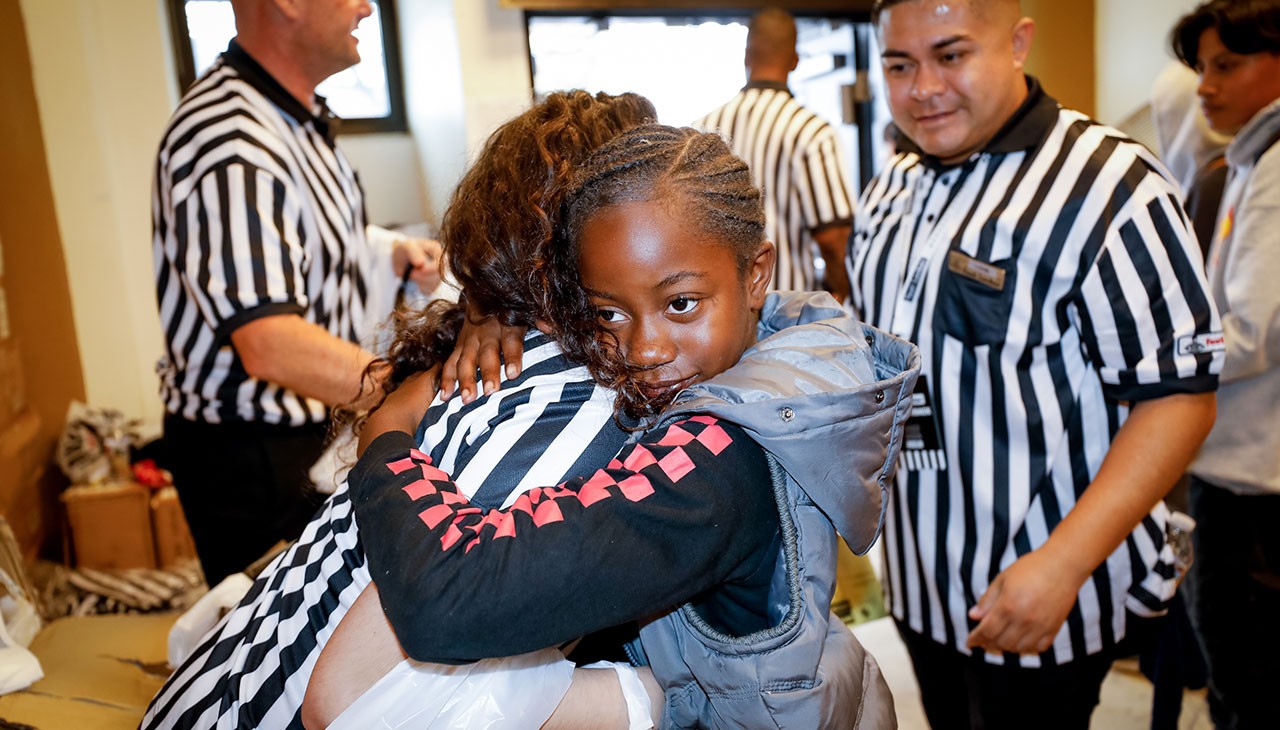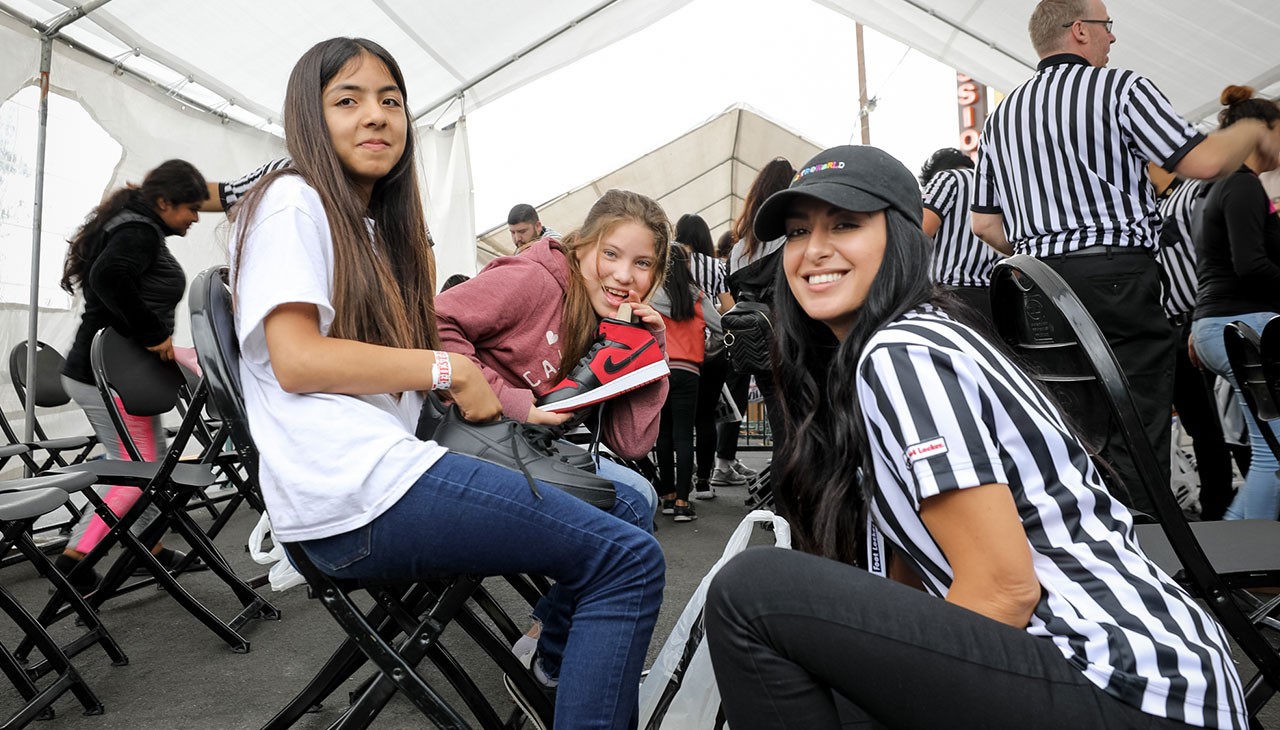 Press Release: Download PDF