Foot Locker Foundation Surprises 20 High School Seniors With $20,000 Game-Changing Scholarships
May 22, 2019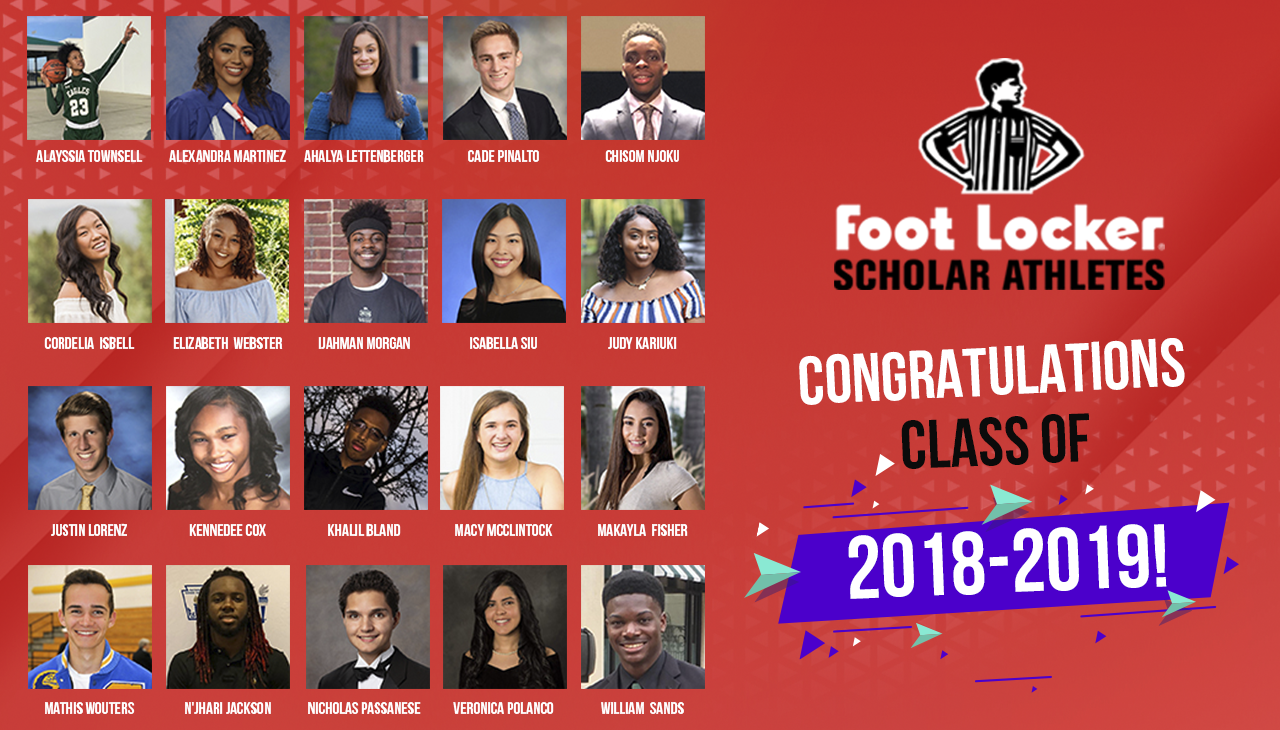 Across the country, high school seniors are crossing the stage and preparing to enter the next phase in their educational journeys. The Foot Locker Foundation is proud to help make college more accessible and affordable for 20 exceptional students, who have each been awarded a $20,000 scholarship through the Foot Locker Scholar Athletes Program.
Among the thousands who applied, seniors William Sands of San Antonio, TX, and Alayssia Townsell of Stockton, CA, are two of the 20 students who won the prestigious Foot Locker Scholar Athletes Scholarship. A two-sport athlete on his varsity football and track & field teams, William excels with a 4.1 GPA, is a Summa Cum Laude graduate, National Wendy's High School Heisman Winner and College Board AP Scholar. He also founded the Work Equals Success Foundation to teach young children safety protocols and procedures and plans to pursue a degree in electrical/biomedical engineering.
Selected for her stellar performance on and off the court, Alayssia is the embodiment of a world-class athlete and academic achiever. Along with playing varsity volleyball and running track & field, Alayssia has demonstrated her leadership skills as captain of her basketball varsity team and by leading her teammates to victory as part of the all-league basketball first team. Individually, she was named varsity girls basketball MVP and has won All-Tourney Leading Scorer (Stagg Basketball Tournament). A stellar student, Alayssia has maintained a 3.96 GPA and is vice president of the Black Student Union. She is an exceptional ambassador to her community, launching an on-campus college preparatory club to help sophomores and juniors prepare for college and serving as president of the G.I.R.L.S. club, an organization to mentor low-income, at-risk girls in Stockton.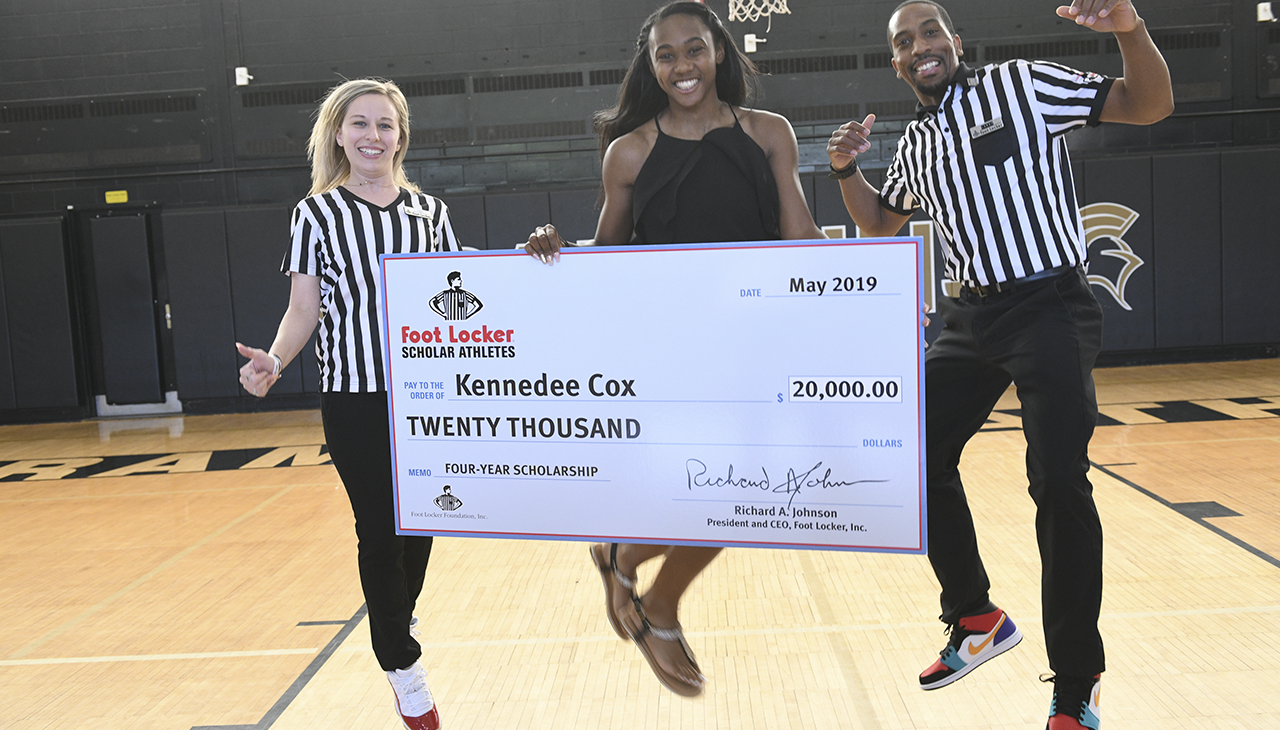 Alayssia is a true symbol of the values of the Foot Locker Scholar Athletes Program, and the Foundation is pleased to announce her as the recipient of the Ken C. Hicks Scholarship. Named in honor of Foot Locker's former Chairman and CEO, this additional $5,000 scholarship (totaling $25,000) is awarded each year to one of the 20 inductees for exemplifying superior academic achievement, passion for his or her community, and a true love of the game.
"The Foot Locker Scholar Athletes Program continues to be an important platform to celebrate some of the most talented and exceptional young scholar athletes across the country, like William and Alayssia, who are making a tremendous impact within their communities," states Richard A. Johnson, Chairman & Chief Executive Officer of Foot Locker, Inc. "We remain deeply committed to investing in and empowering today's youth by providing the opportunity to attend college and pursue their dreams."
Alayssia and William, along with the rest of this year's winners, will join the program's eight previous classes of Foot Locker Scholar Athletes, which represents 160 total scholarship recipients since the program's inception in 2011. Watch what happened when we surprised them with the news here. With the 2019 class, the Foot Locker Foundation will have invested more than $3 million in the education and future of some of America's most promising scholar athletes.    

Download PDF