Foot Locker Europe Unveils Female Striper and Launches Campaign to Champion Inclusivity in Sports
June 20, 2019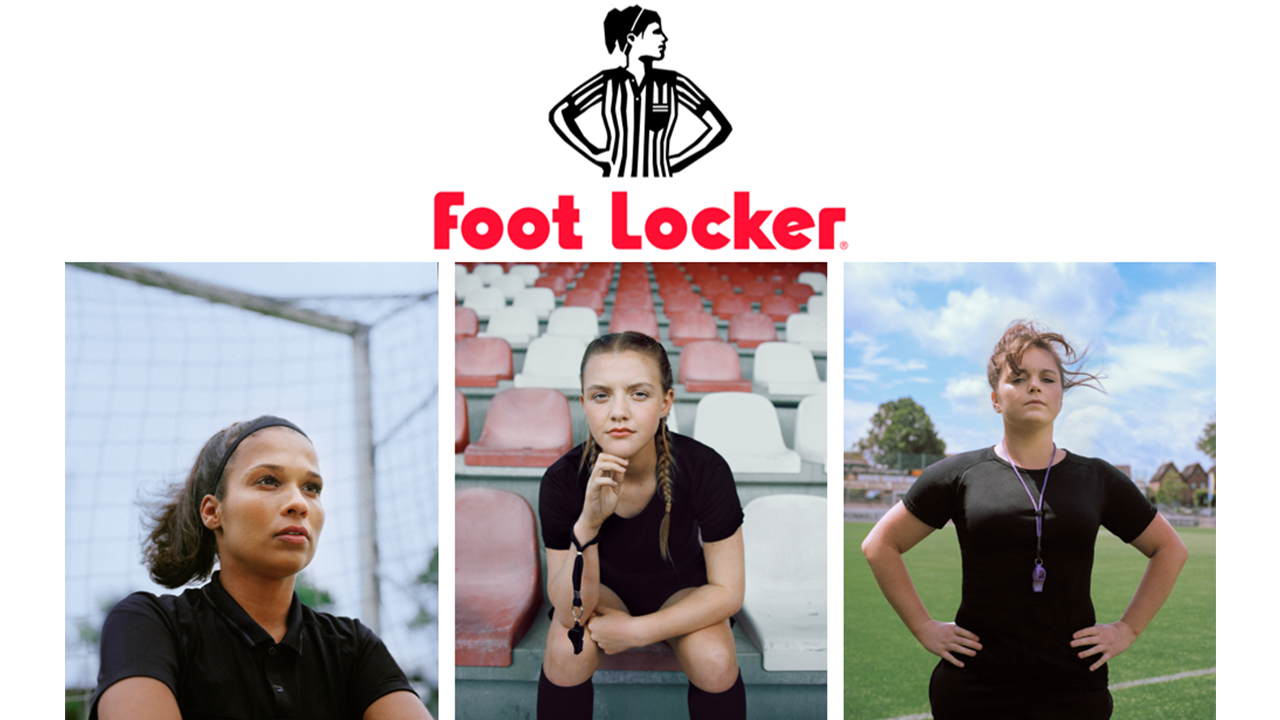 With all eyes on the Women's World Cup, Foot Locker Europe is aiming to spotlight the need for greater inclusivity in soccer and youth culture, on and off the field, with its latest campaign.
A new content series gives three female referees a platform to tell their stories and share why they should be celebrated for their skills, irrespective of gender: Dutch-Surinamese Shona Shukrula, who recently made history as the first women to pass the men's conditioning and fitness test; 16 year-old Caitlin O'Grady, one of the UK's most promising young refs; and Stacey Hall, another UK referee who has achieved level four status and referees male semi-professional games.
Through a partnership with the Amateur FA Referees Course, Foot Locker will also be supporting amateur female referees in the UK by funding the cost of their training, helping them achieve a key milestone in their path to becoming qualified referees.
As part of this celebration of referees, Foot Locker introduces a new logo that sees a female ref wearing the brand's iconic black-and-white stripes for the first time ever. During the month of June, the logo can be found on displays and staff uniforms in select Paris stores and will become part of Foot Locker's evolving logo suite moving forward.
"We're passionate about enabling and inspiring an inclusive youth culture, of which sports forms a key part," said Carmen Seman, VP of Marketing. "Our campaign is all about celebrating these culture shapers for their skills, regardless of gender or position on the pitch, and inspiring a future generation of young players and refs."
Press Release: Download PDF