Foot Locker Foundation's "Hooping for a Brighter Future" Event Raises More than $750,000 for Deserving Students Across the Country
January 21, 2021
The first-of-its-kind online fundraiser drafted a star-studded lineup of athletes and celebrities for a fun basketball-themed challenge.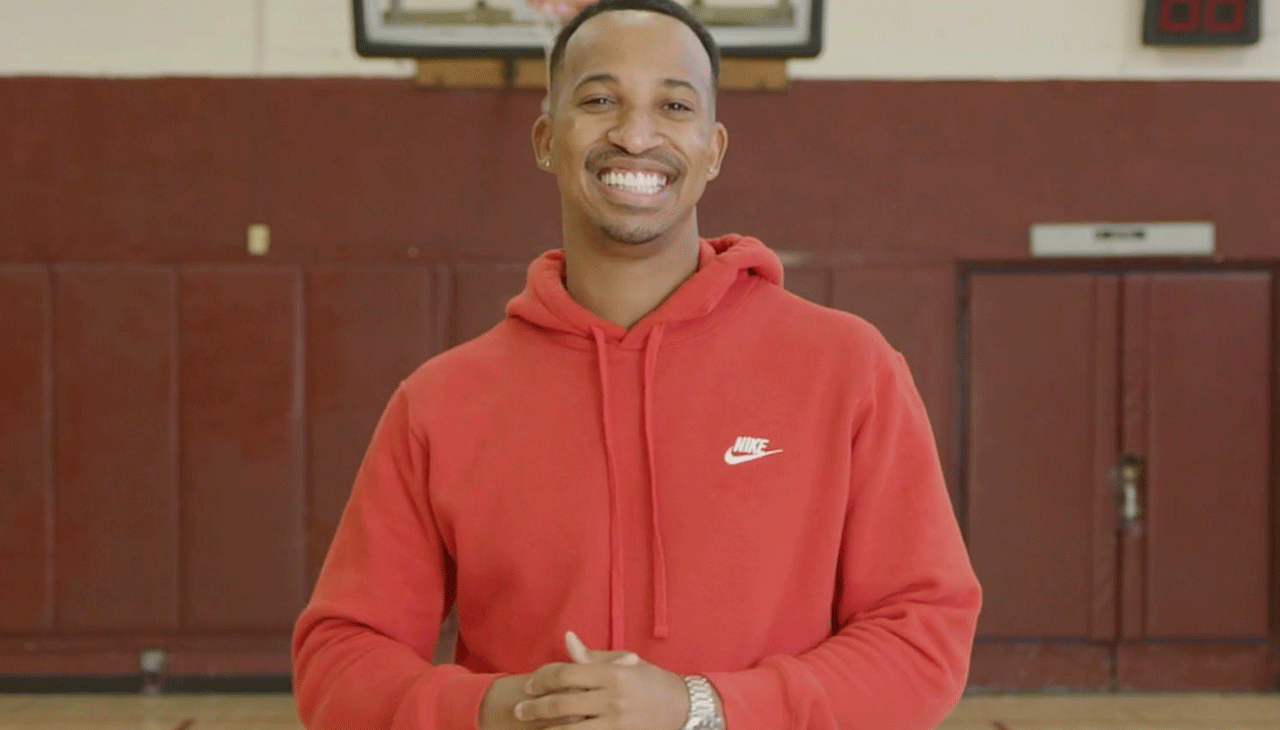 The annual On Our Feet Gala is one that executives, celebrities and athletes from the footwear and athletic industries look forward to attending every year. But due to the impact of COVID-19, the Foot Locker Foundation was forced to get creative to bring everyone together in support of deserving students across the country.
The Foundation benched the traditional formalwear and took to the court – virtually – for "Hooping for a Brighter Future," a first-of-its-kind online fundraising event benefitting the United Negro College Fund and the Foot Locker Scholar Athletes program. Hosted by Christian Crosby, basketball personality and founder of LiveLifeNice, the basketball-themed challenge called upon some of the world's best players (and basketball fans) to take one shot and raise funds for scholars nationwide.

"This year, we knew we couldn't bring everyone together for our traditional On Our Feet gala, but it was important to us to be able to make a difference and continue to raise money for our students," said Richard Johnson, Chairman and Chief Executive Officer, Foot Locker, Inc. "So, we got creative and challenged our donors to a shoot-out. With every donation, we provided one shot by (a mystery player) to build a brighter future for these outstanding students. It's a true celebration of the significant contributions and impact we are making together, particularly during these challenging times."

The star-studded lineup counted well-known basketball pros including current season standouts Sue Bird, Buddy Hield, and Danilo Gallinari, and Hall of Famers Walt Clyde Frazier and John Starks. Other professional athletes and celebrities also took to the court including Coco Gauff, American tennis player, Steve Nash, professional basketball coach and Hall of Famer, Beatrice Domond, professional skateboarder, and Jesse Jones AKA "Filayyyy," social media personality.
In addition, athletic footwear and apparel companies including Nike and Jordan "showed up" as the premiere "Hall of Fame" sponsor, joined by top donors New Balance, Converse, adidas, Vans, Puma, UGG, ASICS, Champion, Converse, Crocs, FILA, Reebok, Timberland, and Under Armour, to name a few, who also lent their support to this important cause. As a result of their generous contributions, the virtual event raised more than $750,000, supporting the Foundation's mission to empower youth through its educational initiatives.
Press Release: Download PDF