Foot Locker Celebrates the Dedication of Sneakerheads in Week of Greatness "No Matter What" Campaign
November 27, 2019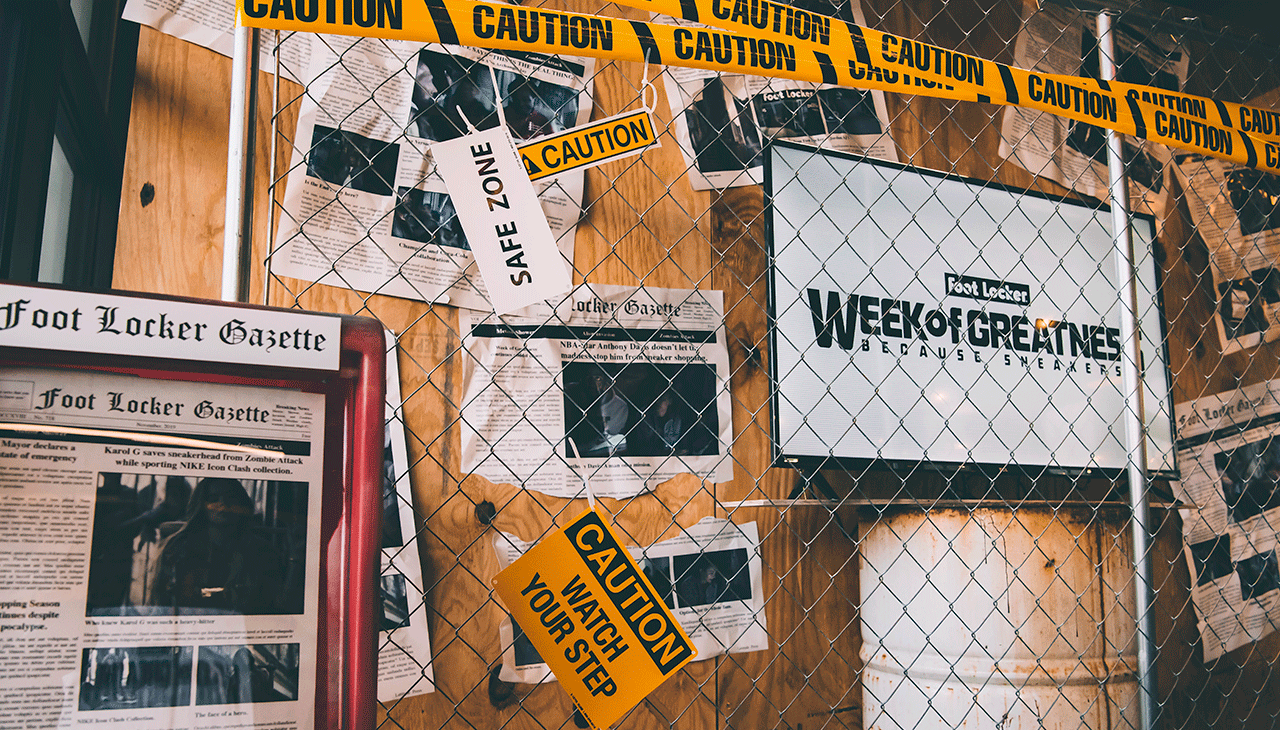 Not even the end of the world can stop them from getting their hands on the hottest footwear.

Virtually nothing can stop sneakerheads from getting their hands on the hottest footwear – not even a zombie apocalypse. For its eight annual Week of Greatness campaign, "No Matter What," Foot Locker highlighted the commitment within the sneaker community to do whatever it takes to get the latest product, no matter what the circumstances.

In the new spot, aliens and zombies have taken over for what appears to be the end of the world – but the likes of sneaker fanatics like DaBaby, Anthony Davis, Kyle Kuzma, Megan Thee Stallion, Karol G and more notable names are mostly unfazed. Instead of fleeing the city, they're more concerned about copping the latest footwear arriving at Foot Locker.

"The sneaker community is a passionate group that will go to great lengths to secure highly coveted kicks," said Patrick Walsh, Vice President of Marketing for Foot Locker, North America. "Week of Greatness is our opportunity to celebrate youth culture and acknowledge their dedication, in a fun and engaging way."

To celebrate the Week of Greatness, Foot Locker has rolled out a curated collection of sneaker and apparel launches from Nike, Jordan, adidas, PUMA, Converse, Super Heroic, Champion and more. Watch the campaign here, and check out Foot Locker and Kids Foot Locker to see the assortment. 

Press Release: Download PDF