Foot Locker, Inc. Donates More Than $1.5 Million in Footwear to Kids in Need
September 01, 2020
To further the commitment and aid communities around the world, Foot Locker, Inc. also announces new product initiative dubbed 'Collaboraid.'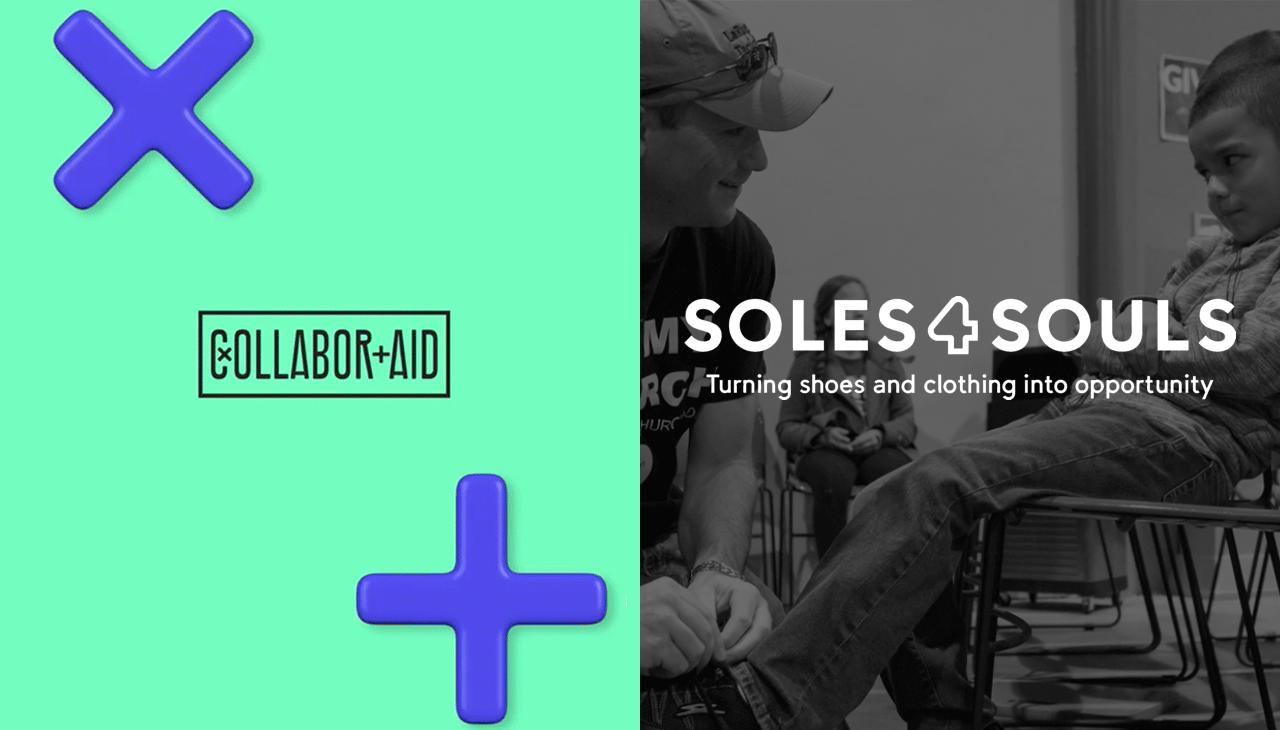 As the world works to recover from the continued health and economic impacts of COVID-19, Foot Locker, Inc. announces its commitment to donate more than $1.5 million in footwear to youth communities most affected by the pandemic during the 2020 back-to-school season.
"Heading back to school in 2020 is inherently unlike anything our youth have experienced before, and may look very different depending on their location," said Richard Johnson, CEO and Chairman of Foot Locker, Inc. "Whether they continue their studies from home or back in the classroom, the basic needs of our students remain a constant. We aim to provide as many students as possible with a new pair of shoes, so they can look and feel their best going into the new school year."

Foot Locker, Inc. has partnered with several associations – from global charitable organizations to local community service centers – to ensure the footwear its donating lands on the feet of kids in need. Soles4Souls will serve as the anchor partner of the program, enabling and facilitating Foot Locker, Inc.'s donation across seven countries, positively impacting more than 19,000 kids.
In addition to its initial footwear commitment – equating to approximately 19,000 pairs globally – Foot Locker, Inc. has also started a product initiative dubbed "Collaboraid," aiming to aid communities through exclusive collaborations with industry-leading designers and brands.
"This year has been one of great challenges for the communities we serve. But with challenges come opportunity – so we are looking at all parts of our business to find meaningful ways to support our youth through the complexities they face today," said Johnson. "From a product perspective, we are proud to announce this support will come through 'Collaboraid,' Foot Locker, Inc.'s product approach to aid the communities we serve."

The first Collaboraid collection brings together more than a dozen notable creatives – including A$AP Ferg, Just Don, Sophia Chang and brands like Chinatown Market and Daily Paper – with a shared mission of aiding in the recovery from COVID-19 through sneaker culture. To celebrate the launch of Collaboraid, Foot Locker, Inc. is donating $250,000 to Soles4Souls to facilitate the distribution of its footwear donation and put additional pairs of shoes on the feet of even more kids in need.

Additional information regarding Collaboraid designs and product launch dates will be released in the coming days and weeks. In addition to purchasing Collaboraid products, consumers can contribute to the cause through Foot Locker, Inc.'s membership program, FLX, by redeeming points to support youth in need.
Download PDF: Press Release